WIL-RO Truck Body Dealer

Sparta TN
WIL-RO TRUCK BODIES Dealer Serving Cookeville, Crossville, Lebanon & East Tennessee
Wil-Ro custom truck beds are designed to anticipate your needs and built to last. With boxes customized for your tools, detachable dovetails and multiple sizes available, we understand the way you work, and have engineered everything you need to be at arm's reach.
Hauler Beds Series | Commercial Truck Beds
Our quality hauler beds are in it for the long haul. Wil-Ro offers four different styles that are designed with innovation and built with expert craftsmanship to give you a reliable and efficient truck bed. We work diligently to make our products fit the needs of your business with sleek, eye-catching, and professional designs.
All of our truck bodies offer easy hitching and towing, the ability to fit to a variety of different vehicle makes and models and several optional features to make your truck work for you. While your hands are your most valuable tool, you always need a reliable assistant.
You can count on Wil-Ro to give you maximum efficiency and productivity at arm's reach. Choose from four different haulers:
Standard Hauler
Our standard hauler is anything but standard. Also known as the Wil-Ro "workhorse", we guarantee it will help ease any burdens of the tasks at hand.
Flatbed Hauler
With the maximum amount of space and surface area, transporting for your job can be easier with this flatbed hauler and it's 4" side rails with an optional underbody toolbox.
Skirted Hauler
Like our flatbed, our skirted hauler utilizes the space of the truck bed, with an added heavy-duty metal skirt surrounding the bottom with even more space for additional storage.
These truck bodies are the result of over 45+ years of expertise and excellent service to customers. Find the right transportation, be it our hauler bed series, dump body series, landscape bed series, flatbed series, custom truck bed series or adventure trailer series. Wil-Ro offers the features and hands-on service that will help you find the perfect fit. Our American-made products are built with strength and integrity. Do your best work, we have your back with quality hauler beds.
Contractor & Landscape Dumb Bodies | Wil-Ro Dealer Serving Crossville TN
Wil-Ro dump bodies are meticulously designed to haul the heavy loads. Moving dirt, gravel, debris or other loose materials? Transporting supplies to your construction site or landscaping property? One of our dump truck bodies will work for you. Innovative design and pristine execution made a name for Wil-Ro among dump truck bed manufacturers. We'll give you, and your truck, the drive to get the job done efficiently.
When finding the right dump truck body, we know features such as an easy-to-operate hoist are a must. Wil-Ro takes it a step further by offering a variety of extra options. Our long-standing knowledge of the construction, landscaping and transportation business' that trust our truck bodies gives us the expertise to build outstanding equipment.
Our dump body series offers two different models to meet and exceed your needs.
Contractor Dump Truck Bodies
A contractor's best friend, but not limited to the contractor profession. Rely on one of the best hoists in the business to safely unload your gravel, lumber, mulch, and more. Pile it on, this body will stand firm.
Landscape Dump Body
Our lawn care truck beds offer body features with a personal touch. Choose the length, sides, and platform material of your bed, and you're set for landscaping and grounds maintenance success.
We're veteran-owned and American-made. Wil-Ro understands the expectations you have for your truck, and we plan to exceed them. You'll see our quality, tradition, and personal touch with each model of our dump body series, hauler bed series, landscape series, flatbed series, custom truck bed series and adventure trailer series.
Flatbed Truck Bed | Wil-Ro Dealer Serving Cookeville TN
Find a flatbed truck bed to keep your business rolling with style and functionality. The possibilities of what you can haul are endless. Companies in transportation, construction, landscaping and maintenance haul with ease. Since your satisfaction is our priority, Wil-Ro provides next level quality and service, perfected over 45+ years of business. Vast experience has earned us the trust of customers who have put their trucks in our hands. We are committed to giving you a service truck body built close to your backyard, which is why we proudly use products manufactured in the USA.
When it comes to your business, there is no one size fits all. Our flatbeds offer a range of features to create perfect work trucks that can transport most everything. Choose from three different bodies:
Flatbed Distributor
Use the drive-up ramp or let the powered winch and remote do the pulling. The strong body will hold excavators, backhoes, and other small machinery ready for delivery or distribution. The heaviest of your hauls will arrive where you need it and unloaded with ease.
Standard Flatbed
Get back to basics with a truck body you can rely on for moving materials for construction, lumber and building materials, supply, roofing, plumbing, and more. Our flatbed truck body comes with the essentials and is available in several lengths with our popular, sturdy metal city stake sides.
Flatbed Dump
Step up your dump truck body game. Select your size, load onto your choice of platform surface, load and unload your building materials with the most trusted hoist in the business. Our customers love that you can have function and form with a Wil-Ro flatbed truck bed.
Become a part of our growing business and know that each person who builds our flatbed bodies, hauler beds, landscape truck bodies, dump bodies, custom truck bed series or adventure trailer series values our partnership and customer expectations.
Custom Truck Beds | Wil-Ro Dealer Serving Lebanon TN
Custom truck beds are the name of the game when it comes to finding or creating solutions for your work truck. We know not every company is the same. We know not every job is the same. We've built an exceptional reputation throughout our 45+ years in business by finding the right fit for our customers. With many options and features available, we make it easy for tradespeople and artisans to build the perfect truck bed.
Our dump truck bodies, hauler beds, landscaper truck beds, and flatbed bodies are available with various custom truck beds and equipment. This includes sizing, storage, hoists, headboards and much more. Start with the different lengths to account for the size of your load. The popular removable dovetail available with specific models gives you the versatility of extra length that can attach or detach in less than five minutes, essentially giving you three trucks in one.
Choose from multiple sizes of stationary or fold-down sides. The fold-down functionality allows you to access your materials from either side of the vehicle while you're loading and unloading and keeps everything contained during transport.
Make this truck bed yours and create your own storage solutions. With underbody toolboxes, headboard storage, different racks, and headboard boxes, we've got your smaller tools and equipment organized and covered.
Talk to us about the individual needs of your business, and we'll provide solutions tailored to you. Veteran-owned and American-made, Wil-Ro has an established heritage in manufacturing custom-built truck beds across various industries. Our creativity and problem-solving expertise can anticipate the transportation challenges of your business. Work with Wil-Ro for all custom truck beds needs.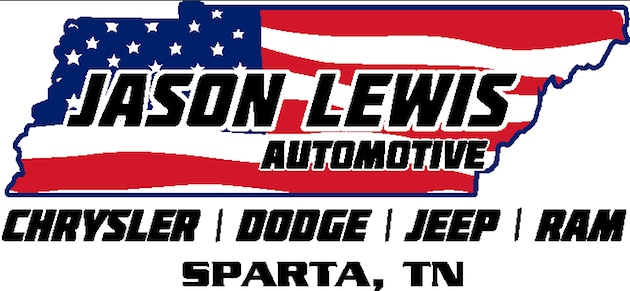 Jason Lewis Chrysler Dodge Jeep Ram
Chrysler Dodge Jeep Ram Dealer
120 Auto Lane, Hwy 111
Sparta
,
TN
38583
Phone:
888-706-9008
Directions To Dealership
Inquire About Wil-Ro Bodies